About company
Volume of asphalt-concrete mixtures produced
thousand
tons
Length of roads were repaired
км
The Highway-South Company is the biggest road-constructing company in Ukraine
Guarantee of quality, the most modern technologies and an extensive network of powerful productions
The Highway-South Company is a leader in road and infrastructure construction in Ukraine. The company is implementing largest projects in the country - building new highways, transport interchanges, bridges, hydraulic structures and airfield complexes. The company has been ranked first in Ukraine in terms of scope of work for many years and is present in most regions.

The company is also a leader in the field of road maintenance – in the 2021 season, the length of the Highway-South road network has increased to 2.1 thousand kilometers. The company has created an extensive production network, which consists of 26 modern production bases, 18 asphalt plants, 6 concrete plants, 12 mixing plants for preparation of crushed stone mixtures treated with cement. The company's road construction equipment fleet makes more than 2,000 units. The company has a close-knit team of professionals - 6.5 thousand employees. In Ukraine, the Highway-South brand is strongly associated with the guarantee of high quality, reliability and latest technologies. We are the first Ukrainian contractors to enter the market of road works in neighboring countries and have already received international recognition.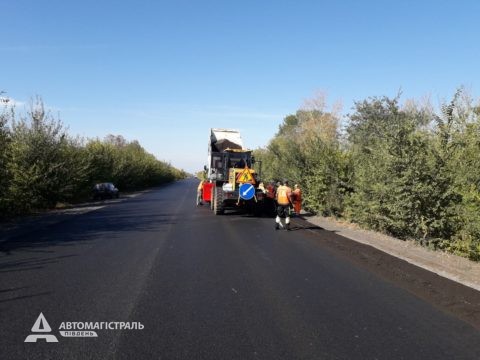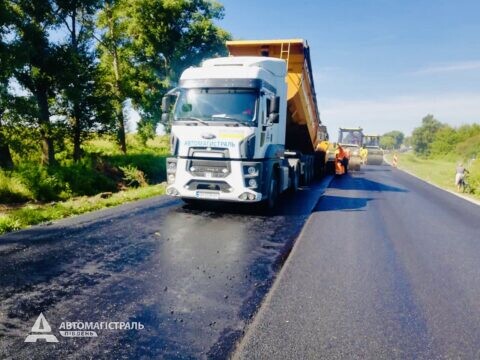 Asphalt concrete mixing plants in 11 regions
26 modern production bases provide the Highway-South Company with quality material for highways construction
The number and geography of the Highway-South Company projects are growing every year. The key to successful development is high-tech asphalt concrete mixing plants of well-known world manufacturers. Production is located in 11 regions, and includes 26 production bases. In 2020-2021, the company put a number of new productions into operation. Thus, most modern MARINI TOP TOWER 4500 asphalt concrete mixing plants with a record capacity of 340 tons per hour, are located in Dergachi, Kharkiv region, and Pavlohrad in Dnipropetrovsk Region. Our new plants from the Italian manufacturer Marini Fayat Group meet the strictest European environmental requirements.
2,9
million tons of asphalt concrete mixtures produced in 2020
Vehicles and special equipment from leading manufacturers
In 2021, the company's fleet makes more than 2,000 units
The Highway-South owns a modern fleet of road construction machinery from well-known world manufacturers: Wirtgen, JCB, HAMM, Komatsu, New Holland, SEM, Ford, Astra, Caterpillar, BOMAG, VÖGELE, Zoomlion, CASE, Ammann, Hofmann. Large-scale investments in the expansion of the fleet of vehicles and special equipment were made in 2021.
Mykola Timofeev
Director General
Karen Seiranov
Chief Engineer
Olena Shevtsova
Financial Director
Valery Vakarchuk
Deputy General Director for Road Construction and Repair
Vitaliy Vakarchuk
Deputy General Director
Oleksiy Alekseenko
Head of the Legal Department