About company
Volume of asphalt-concrete mixtures produced
thousand
tons
Length of roads were repaired
км
The group of companies "Avtomagistral-Pivden" is the leader of the Ukrainian market of road construction
"Avtomagistral-Pivden" operates in most regions of Ukraine, implements the largest and most important infrastructure projects. We are confidently ranked first in TOP-5 ranking of the leading industry companies. And our market share grows dynamically every year.
We have the largest material and technical base among Ukrainian companies, which includes 15 modern asphalt concrete factories and almost a thousand units of various motor vehicles. This allows us to build roads of a truly European level. Today, Avtomagistral-Pivden sets new standards in the industry, the first in Ukraine to attract new technologies and techniques of the best world producers. We have a large team of professionals, we invest in young, talented professionals, working with leading educational institutions. The brand "Avtomagistral-Pivden" is associated with a guarantee of quality and reliability. And we are sure that the company will soon be recognized not only in Ukraine but also in the international market.

The company received its first experience in 2004. A small regional contractor had several dozen employees and a small amount of equipment. But step by step a true national company was built, which the country can really be proud of.
(Ua) Н-31 Дніпро – Решетилівка
Extent of a site for repair: 26 км
Customer: Державна служба автомобільних доріг Дніпропетровської області
Дніпропетровська область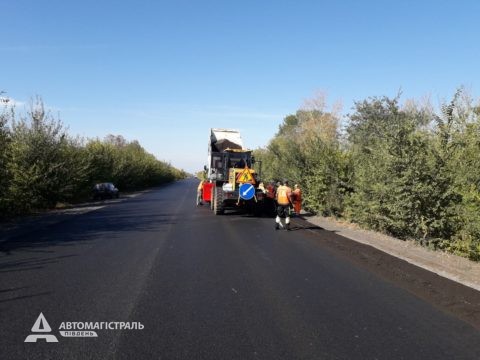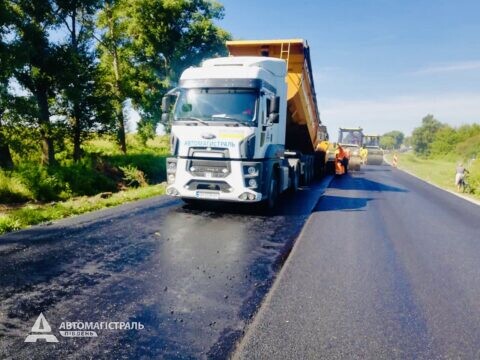 (Ua) Асфальтобетонні заводи у 10 регіонах
Today the production is located in 7 regions and consists of 15 production bases. In 2018, the enterprise was first opened in Zaporozhye region
In the same year in the village of. Carriers of Kharkiv region The company has put into operation the most powerful asphalt-concrete plant in Ukraine. Its production capacity is 320 tons of asphalt every hour, which is more than 3500 tons per shift, which today is a record indicator for similar enterprises in Ukraine.  The new modern avto-concrete plants that Avtomagistral-Pivden opens will allow not only to build new roads of a new quality but also to give new jobs to the regions of Ukraine and improve the country's economic climate.
2,9
thousands of tons of asphalt mixes
The company
The plans of the company in 2018 to expand the fleet to 1000 units
The company "Motorway-South" owns the most modern fleet of road construction machinery of the world-famous manufacturers, which are leaders in machine building. At the disposal of enterprises, more than 750 technological transport and special machines, which meet high requirements and regularly undergo maintenance, to maintain maximum productivity and perform work as soon as possible.
(Ua) Микола Тимофеєв
(Ua) Генеральний директор
(Ua) Карен Сейранов
(Ua) Головний інженер
(Ua) Олена Шевцова
(Ua) Фінансовий директор
(Ua) Валерій Вакарчук
(Ua) Заступник генерального директора з будівництва та ремонту автодоріг
Vitaly Vakarchuk
Deputy Director for Economics
(Ua) Олексій Алексєєнко
(Ua) Начальник юридичного відділу
(Ua) Іван Ковалів
(Ua) Заступник головного механіка